In South Africa, we love our sport – especially soccer, commonly known as football. Our love for sports carries over to another favourite pastime- sports betting.
Sports betting has become incredibly popular throughout Mzansi, but an important question is commonly asked by fans – is it legal?
Can you bet on soccer in South Africa?
Stick around, and you'll get the answers you want as we touch on how you can place the best bets using ZAR.
Is Betting on Soccer Legal in South Africa?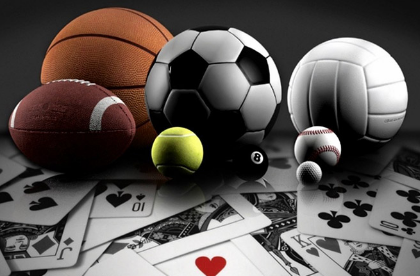 You betcha! It is entirely legal for you to bet on sports in South Africa, especially soccer. This is provided you are placing your bets through licensed bookmakers.
While it might sound simple, it can be somewhat of a challenge to find a legit online sportsbook – which is why it helps to have our team here at Yebo on your side to help wade through all the kak.
Finding a reputable online casino or sportsbook to bet through in South Africa is certainly necessary before thinking about betting your money; however, you can at least chill knowing that it is perfectly legal to take a punt on the top soccer matches.
You'll be cheering Laduma in no time!
What is the Most Popular Sport to Bet on with ZAR?
Throughout history, there has always been one prevailing part of South African culture. This prominent force is sport and our passion for the games. It has had the power to cross cultures and social divide and bring us together.
What this means for avid sports betting fans is that because we love our sport, we have many of the most popular sports available to bet on both here and overseas.
It can be a little hard to know where to start with so many games to choose from. This begs the question: what is the most popular sport to bet on with your ZAR?
Well, although you might get different answers depending on who you ask, for the most part, the top three sports for betting in South Africa are:
Soccer
Rugby
Cricket
Soccer is THE world game and has considerable reach and influence in nearly every country.
For this reason, we can safely say that soccer is the most popular sport to bet on with real Rand in South Africa.
However…
The popularity depends on the time of year, and what year it happens to be.
If the FIFA world cup is on, you will find more South Africans are excited for the cup and vice versa with other events.
What is the Best Soccer League for Sports Betting?
So, you are finally set and feel comfortable knowing that you can bet on soccer matches in South Africa.
But where do you start? Ag man, there are so many options that it can be a little confronting in the end. We have you covered though. We're sharing with you the best soccer leagues for sports betting.
You can make bets easily through many of the top online sportsbooks, and it doesn't have to be just on the hugely popular leagues either. Whether you are all-in on Bafana Bafana or love the glitz and glamour of the Premier League in the UK. you can bet your Rand on these soccer leagues no matter where in South Africa you are.
While we love our local talent, you can't go past the high stakes and pure talent of the players in the Premier League. There is so much at stake in every single game that the excitement and adrenaline about always reaches a fever pitch.
Because of this, we would have to say that the best soccer league for sports betting in South Africa is the Premier League. But remember, nothing is stopping you from placing bets for games here too!
Go out there, place your bets, and win big!