Betting on sports is popular throughout South Africa. It makes sense given we're a passionate country. While placing a bet on the game is an increasingly popular pastime, it can become hard to get into, especially if you are a complete beginner to gambling.
Worry no more, as we share with you precisely what you need to improve or be successful when gambling. We've read your questions, but unfortunately, there isn't just one aspect! Luckily for you, we're going to break down what is the key to successful sports betting.
Common Traits of Successful Sports Betting
There is no immediate fix to being more successful when it comes to betting on sports. However, there are common traits that successful punters share. This is the key to increasing your chances of winning on bets.
Below, we detail six of these traits, but there are many more factors that can be important — these are just six of the most common in our experience.
Knowledge of Sports
First and foremost, to do well, you need to have sufficient knowledge of sports.
It's obvious, but we find that bettors often overlook how important having this knowledge can be, including how much of an effect it can have on your picks.
The more you know about the sport you are having a bet on, the better your pick will be. This is because you will better understand what factors might impact the wager.
So, the key to making an educated wager is to know the sport you are picking on. Don't forget — that means both how the game is played and the relative form and skillset of players/teams.
Decent Math Skills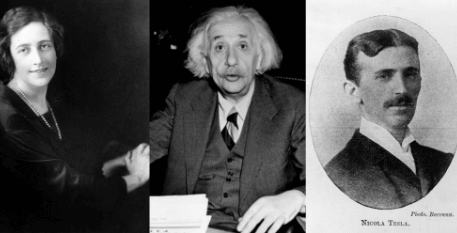 Mathematics is strongly linked to your ability as a gambler. After all, sports betting and casino games have a foundation built on numbers.
Whether it's trying to find great market odds from a significant patch of numbers or having the statistical analysis skills to understand what everything means, having strong math skills will help you interpret and make educated gambling decisions.
Money Management
The key to a long and successful punt on sports betting is having excellent money management skills. Rookie bettors often make the mistake of wagering too much of their bankroll on a single bet.
Same can be said for lucrative multi-bets or parlays. To increase your longevity in the sports betting game, avoid swinging for home runs on every wager. Instead, look for gradual increases through sustained bets for the long haul.
Emotional Control
For bettors, an inability to control emotions is the biggest thing that will separate casuals from those that bet on sports to earn real money. Don't let your emotions get in the way of making a smart wager.
This isn't as easy as it sounds, as our brain is often influenced when making judgements based on emotional responses.
Learn to ditch the emotional response to the side when you're betting real money on sports, and you'll be much better off.
Comparing Lines and Shopping Around
There are many bookmakers to place sports bets with, and there are even more available online for South Africa. It makes sense that punters will find different market odds and lines across other companies/sportsbooks.
Just as any smart bettor should be looking around for great markets, the same can be said for comparing lines and shopping around for the best odds.
Casual gamblers typically stick to the one sportsbook or mobile app on their phone. Although they feel comfortable with that company, it doesn't mean they are accessing the best odds.
Even the slightest difference in odds can have a significant change to your payout if you win. For example, if you bet 1500 Rand on Chelsea to beat Manchester City at 1.35 on your normal sportsbook, you'd win 2,025 Rand. However, the same bet on a competitor site offers Chelsea on the head-to-head at 1.43 which would lead to a payout of 2,145 Rand if it hits.
This is why you'll be much more successful if you have a few different sportsbooks that you wager with. Take the time to find which one is offering the best odds, just remember that it changes constantly!
Long Term View; Short Term Memory
Finally, you must remember that while you must have a long term view overall for your bets, not focusing on the short game, your memory must be short term.
Confused? Essentially this is having the skill to be flexible and forget about losses or big wins. It extends to your personal life too — if you've had a rough day at work or trouble at home, forget about it so that the negative energy doesn't influence your bets.
There you have it, six relatively straightforward but vital keys to being successful with your bets.