WHY PLAY AT YEBO CASINO : THE BEST SOUTH AFRICAN ONLINE CASINO
There are some amazing websites out there that contain a plethora of information about online casinos. Some of these sites focus on casinos in general while others highlight specific software providers. One of the most common themes across the board is that players are mostly focused on the type of games the casino offers together with the various bonuses and promotions on offer. For South African players looking for the best South African online casinos for play in ZAR, Yebo Casino is your one stop shop. They offer a number of popular online slots ranging from the popular T-Rex, Paydirt and Aladdins Wishes. The Best slots games are usually the Reel series video slots powered by Real Time Gaming and available across desktop and mobile devices.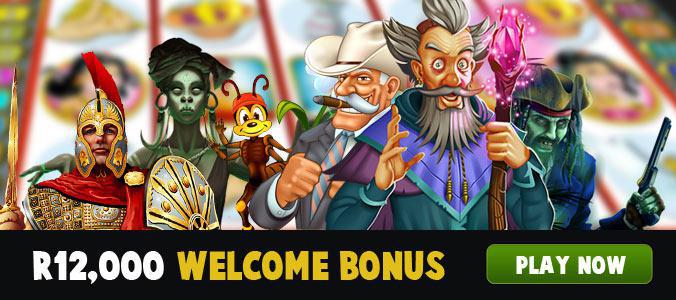 The Best Games at Yebo Casino
Yebo Casino has a wide variety of games designed for the seasoned gambler as well as for the first time players. There is a game designed specifically for every level. Follow this handy little guide to decide the ideal game for your level.
If you are a player that has never seen a casino and you just happened to stumble upon our website then congratulations on taking your first gamble with us. The best game for all first time players to develop their skills at poker is Aces High in the single hand poker. The chart will keep all the values and ranking for the different hands available. Remember to keep your bets low while you take it nice and slow.
A slightly more experienced player would enjoy healthy a game of Blackjack. 21 Face Up will satisfy and challenge players with a little bit more to risk. Sign up and test your chances against the electronic dealer.
The type of player that enjoys high stakes and psyching out opponents in the convenience of their own home would enjoy the tournaments. The Poker tournament was engineered for the talented few that can truly compete against all of South Africa. Do you think that you have the composure to deal with the stress and rise in the ranks to be one of the country's top poker players? There is only one way to find out.
Also, don't forget about our countless slot machines. There is nothing like the morning jackpot to brighten your day and get you ready for work. Aladdin's Wish, Three Stooges, and Caesar's Empire are some of the luckiest games online. A single rand will get you a spin and a chance to win it big.
The Best Bonuses at Yebo Casino
We understand that there is a plethora of options for online gamblers. That is why at Yebo Casino we offer all new players with a non-deposit sign up bonus. We are confident that you will fall in love with our games. However, the bonuses do not end there.
Your first deposit will receive a 150% bonus and this is a bonus that will be useful on any style game. Remember if you win big with any one of our bonuses then you can keep the Jackpot for yourself.
There is also weekly free spins. The same rules apply. If you win big then you can keep the jackpot. It is almost as if you are not even gambling.
Every weekend there are special bonuses that are able to double or even triple your deposit. All of us at Yebo Casino want you to win big. That is why we offer such high bonuses for depositing players. It is important to us that you have as much as fun as possible with the least amount of risk. This is the Online Casino that provides the most bonus and luck for the online gambling community. Check out our review regarding a popular South African Casino portal called Gambling Africa
Another well known and trusted onling gambling review site is Playcasino.co.za, check out their online review.
We recently came across another trusted and well known gambling portal in South Africa, aptly named Casino Midnight. Check out our review on at www.casinomidnight.com.
Our casino managers have come across another south african casino website providing relevent information and reviews about different online casinos in SA especially focused on slot games. Take a look at our Slotszar review here.